Italian Google Ads Consultant
Are you looking for customers in Italy to sell your products or services?
Get new customers through Google without having to deal with the technical part.
My name is Stefano Diversi and as a Google Ads Consultant working and living in Italy I'm a professional, expert and specialized in the creation, the management and the optimization of advertising campaigns on Google Ads and on all Google's partner websites.
As a Google Ads expert, I'll look after the marketing strategies and technical sides, and the positioning of your product or service on Google, with data always at hand.
Google Ads in Italy: Google Ads Expert
I'll find your potential customers inside Google's ecosystem
What I can do for you:
Positioning on the First Page
Visibility on all Google's ecosystem
Pertinent and targeted keywords
Elaboration of optimized ads
Daily management of your account
Study and monitoring of competitors
Certified Google Partner Consultant
The Google Partner certification is the recognition of the quality of my work on Google Ads as a consultant.
It is recognized to those who are distinguished by:
Achieved goals;
Achieved certifications;
Amount of managed budget;
In the "Why Me" section you can verify my Google Partner certification directly on Google's website.
Promote your company entrusting in my Google Ads consulting, which will allow you to intercept only the users already interested in your products and services and immediately saving money and time.
Reasons to trust me as an Italian Google Ads Consultant
1. I guarantee you a targeted investment
Google Ads advertising is a targeted and safe investment, considering that you will pay only for the real visits to your website and only for the users expressly looking for what you sell.
2. I'll prevent you from a useless waste of budget
An Italian Google Ads specialist, through the use of keywords, knows how to intercept users who are really interested in your products and services. You will be able to make the most out of your investment thanks to an expert's careful analysis.
3. I'll allow you to correctly collect useful data
Google Ads campaigns allow you to collect data that is useful for your business, as long as they are correctly structured. Rely on a professional to set them for the reading of data, through a detailed analysis of the behaviour of your potential customers.
How does an Italian Google Ads Consultant work?
Marketing Analysis and Strategy on Google Search Engine
As you may have guessed, before I start a collaboration, I assess the project and consider if I can bring tangible results to your business. Each collaboration I start involves an assessment and a targeted strategy able to bring tangible results in the short term.
Creation of campaigns and tracking of conversions
Once I have established the best strategy for your case, I take care of the Google Adwords campaign, of the advanced tracking and of the monitoring of the conversions, in order to correctly estimate the financial return of your Google investment.
Testing the AdWords strategy and optimizing it on the basis of data
Once the Google Ads campaign is running, it is necessary to keep managing and editing it based on data from the campaign itself.
Google Ads in Italy for Italians
Are you looking for customers in Italy to sell your products or services?
I offer you the opportunity to launch a Google advertising campaign in Italy with a local Google Certified Consultant (I live in Italy) to maximize your visibility on the Internet
Advertising on Google is increasingly at the center of the investment strategies of companies in Italy and in all sectors, with B2B or B2B targets.
Contact me to get immediate and certain visibility in Italy, instead of an objective target, it is necessary to use one or more of the paid advertising tools offered by Google.
Do you already have an active Google Ads campaign? If you are interested in verifying that the current setup and management is performed optimally, you can also try the Google Ads Audit service.
What distinguishes me from others Google Ads Consultants?
Video on my working method.
On the side you will find one the interviews I have released, which explains the reasons that distinguish me from other consultants or Google marketing agencies.
Watch the video to discover:
The advantages of advertise on Google;
Results and practical examples on Google Ads;
Diversi Stefano and his working method;
Some of the main reasons to trust me.
Google Ads campaign certifications
Google Ads certifications are released by Google to those users who passed the appropriate tests, by demonstrating their basic and advanced skills. These are related to the use and the management of the Google Ads platform and online advertising, and to the use and mastery of the Google Display Network tools, including YouTube Ads.
Reviews of customers who have already tried my Google Ads consulting service:
Alan Lombardo – E-Commerce
⭐⭐⭐⭐⭐ – Verified by Google
Stefano is without a doubt a great Google Ads expert. He sets his campaigns on the basis of study and experience. A key factor is that he considers the strategy on the whole, talking about all the aspects of communication and marketing revolving around the product/service. In other words, he provides consulting in ample sense in order to improve your online communication and presence. He is practical and realistic, he doesn't give false hope nor far- fetched expectations…
Umberto Campalmonti – Business owner
⭐⭐⭐⭐⭐ – Verified by Googlele
He works in a precise and accurate way, standing out for his care for the details and for the attention he pays towards the customer's specific needs. He is well-prepared and competent, and knows all the tricks of the trade to promote and give visibility to the companies.
I had already experienced some web marketing activities with other consultants, however, without the expected results, making me lose time and money. Stefano Diversi, on the other hand, is the perfect consultant for every kind of activity you want to make the most of, in terms of earnings and results, through web marketing.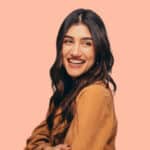 Arianna Cavina – Instagram Coach
⭐⭐⭐⭐⭐ – Verified by Google
I entrusted myself to Stefano since I needed to track my sales directly from my email provider and I'm glad I did.
He proved to be available and above all efficient, just what I needed! I'll turn to him again in case I need some clarification about Google Analytics.
Chiara Bartoletti Stella – Business owner
⭐⭐⭐⭐⭐ – Verified by Google
Consciously managing Google marketing through sponsored campaigns that would make my services known.
I got on well with the consultancy because Stefano is a precise, competent and available person, with whom I achieved good results.
In addition to the achieved results regarding my objective, I was glad to notice that Stefano went further by giving me a wider range of advice, even out of the requested consultancy. I believe that this is a great aspect that proves his expertise and availability.
Stefano Diversi
Book now your Google Ads Consultancy
Get in touch with me by filling in the contact form – I will receive an immediate message.
What happens after you send the form?
I will ask you some information via email to understand if I am the right consultant for your project.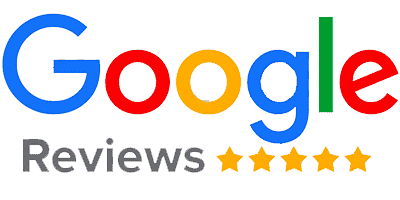 STEFANO DIVERSI – Italian Google Ads Consultant
CF: DVRSFN92H10D458C – P.IVA: 02579050390
REGISTERED OFFICE – PRIVACY POLICY – COOKIE POLICY
E-mail: info@stefanodiversi.it